Important Project Details at your Disposal
See how many workers, total hours, safety incidents, project delays, and missed reports summarized at the top of the report. View detailed breakdowns of hours, project images, and other important entries and details on a consolidated weekly or monthly report.

Watch : Mobile App Overview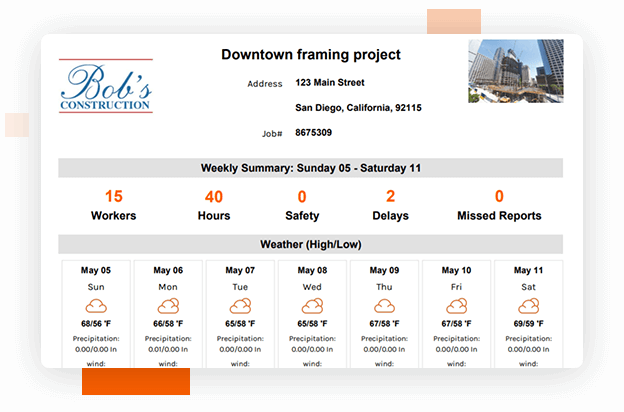 Request a Demo
One of our US based representatives will reach out to you as soon as possible!
Copyright ©2023 All rights reserved