Simplified, Versatile Hours Logs
Hours logs include a name, quantity, and description. This allows hours entries to be used for employees, subcontractors, equipment, and anything else you need to track hours for. Automatic hours entry rollover removes unnecessary typing, further simplifying your reporting process.

Watch: Mobile App Overview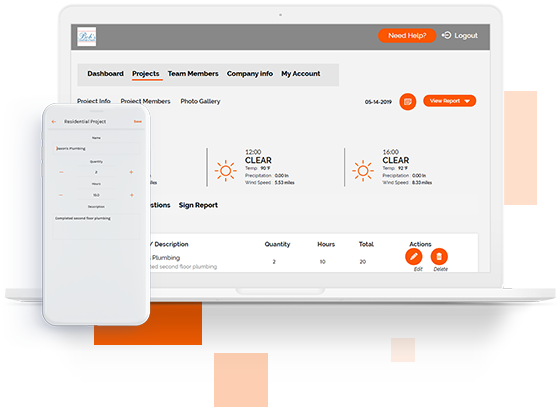 Request a Demo
One of our US based representatives will reach out to you as soon as possible!
Copyright ©2023 All rights reserved