Real time construction jobsite updates
View a dashboard that updates in real time while your team is out in the field. Get a valuable look into what is happening on the jobsite anywhere and any time.

Watch: Mobile App Overview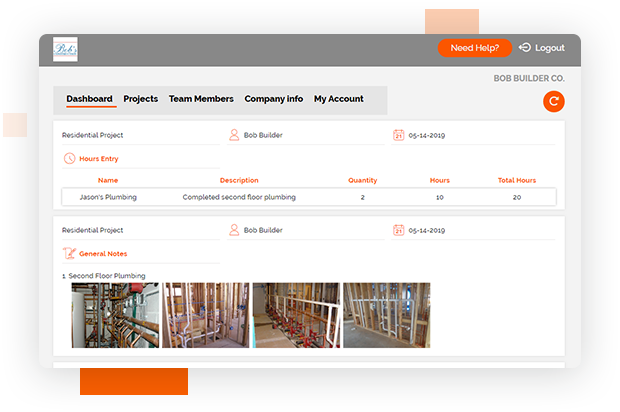 Request a Demo
One of our US based representatives will reach out to you as soon as possible!
Copyright ©2023 All rights reserved